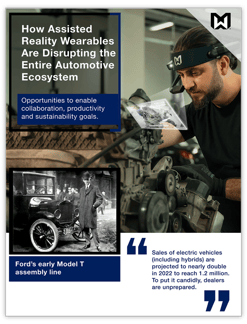 The automotive industry is undergoing transformation at a scale not seen since Henry Ford installed the first moving assembly line in 1913. With the automotive industry rapidly evolving, so must the role of frontline worker.
Find out how assisted reality wearables have been designed for the modern industrial worker to augment the human experience and unlock new use cases in the automotive industry.
Fill in this form to download the white paper.
Chosen by Leading Global Automakers







---
RealWear in Automotive
Assisted Reality for Automotive
Leading Solutions for the Frontline
Remote Expert Guidance
Connects global workforce & enables frontline workers to get assistance from an expert remotely to resolve any complex issue.
Digital Workflow
Operational errors are reduced with step-by-step visual instructions, checklists & data entry on-the-go.
Visual Assist
Hands-free verification & visual documentation with a high-definition camera that takes photos & videos of hard-to-reach places.
Industrial IoT Data
Workers get the real-time data that they need when operating, inspecting, or maintaining equipment.
Document Navigator
More productivity & safety by viewing technical manuals & reference documents with eyes forward & hands free.
What Our Customers Have to Say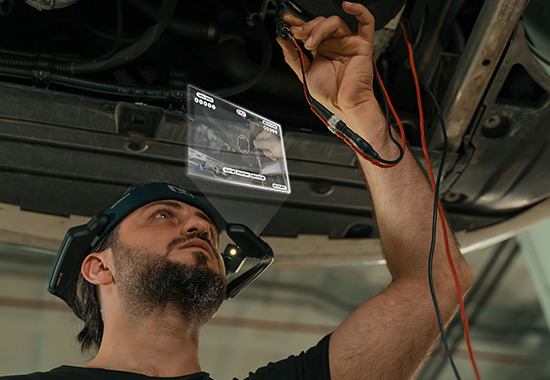 Boosting Repair Efficiency by up to 93% for Volkswagen
Increasingly advanced vehicles require service technicians to collaborate with expert engineers, which lengthens maintenance times. Volkswagen Group UK enabled technicians in 67 van centers and 30 authorized repairers to connect directly to experts in the technical support center to reduce service times.
Learn more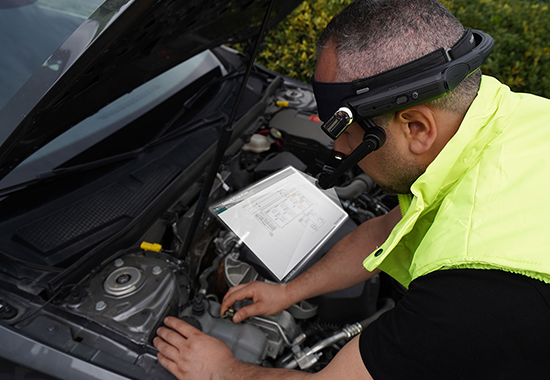 Up to 75% time to fix improvement in BMW and MINI Dealers
BMW needed a more efficient way to connect local technicians to expert help to get vehicles serviced and back to drivers as quick- ly as possible. RealWear running TeamViewer at 347 BMW cen- ters and selected MINI dealers helped reduce vehicle mainte- nance times.
Learn more
---