Accelerate RealWear ROI With Rapid App Development
Meet JourneyApps, RealWear's Preferred Development Platform for custom applications.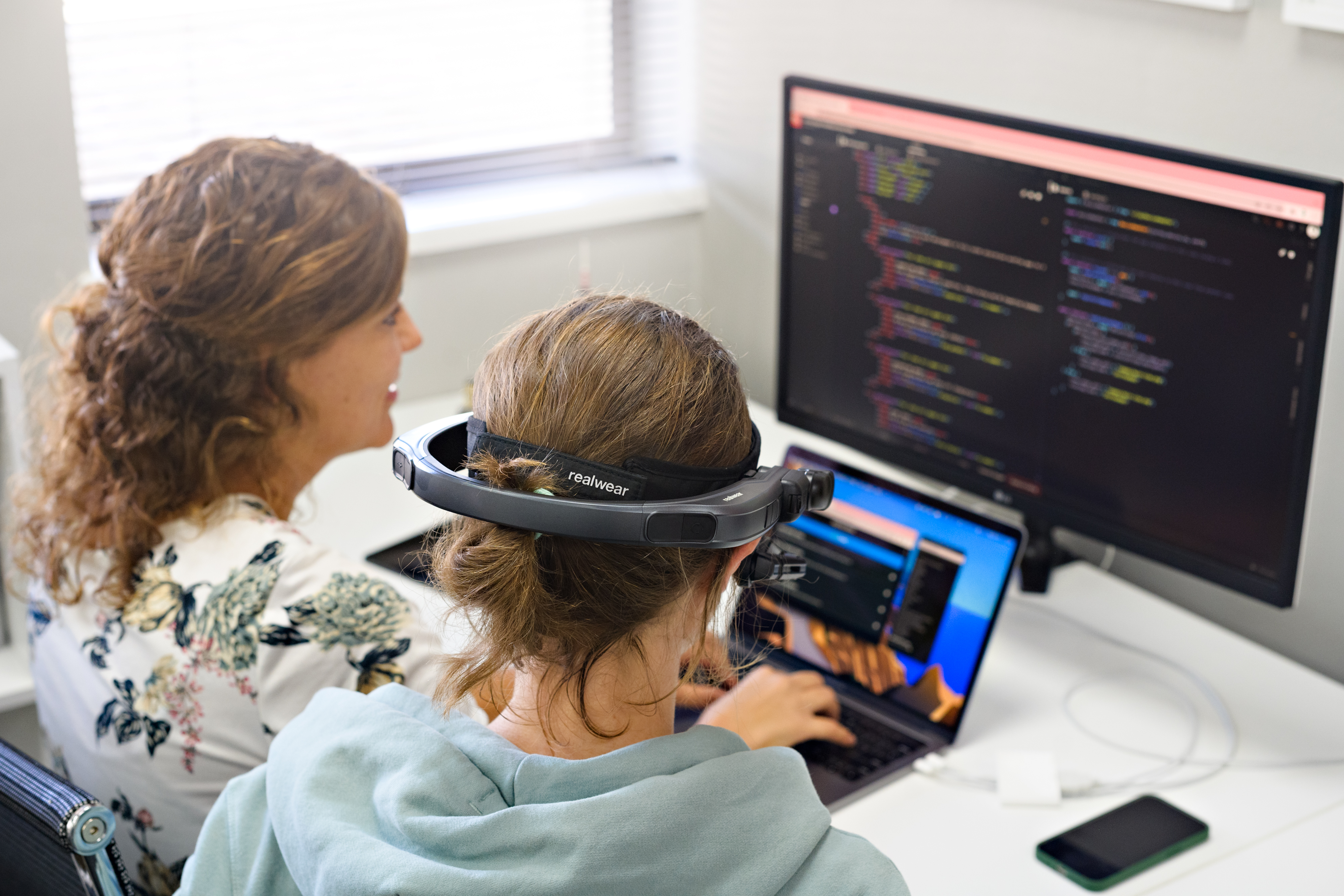 JourneyApps provides an easy way for RealWear customers to build voice-enabled apps for bespoke requirements or to extend the data and functionalities of enterprise software like ERP, CRM and CMMS systems to RealWear devices.
JourneyApps is a preferred developer platform for a broad range of application types, as it is the fastest way to generate and evolve high usability voice driven apps that need to connect to existing back-end enterprise systems. It provides innovative capabilities like the Auto Voice Engine which eliminates the need to manually register voice commands for custom apps built on the platform. Instead, developers simply point and click to add UI elements to a canvas in JourneyApps, which creates an app view that is automatically voice-controllable and "responsive" to look great on RealWear micro-displays. The result is a drastically easier way to empower workers with voice-controlled RealWear workflows that integrate with backend systems.
Get started with JourneyApps
RealWear's Preferred Developer Platform for Bespoke Apps
See the power of the JourneyApps Auto Voice Engine: Build apps that look great
and work great on RealWear in a matter of minutes.
The Fastest Way To Leverage The Power Of RealWear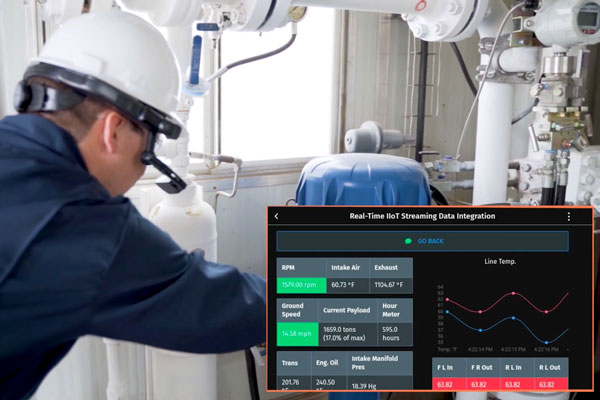 Build Bespoke Apps That Look and
Work Great on RealWear...Fast.
Add functionalities to your app from a library of pre-built UI components that automatically look great on RealWear's micro-displays. The Auto Voice Engine automatically makes your app voice-controllable.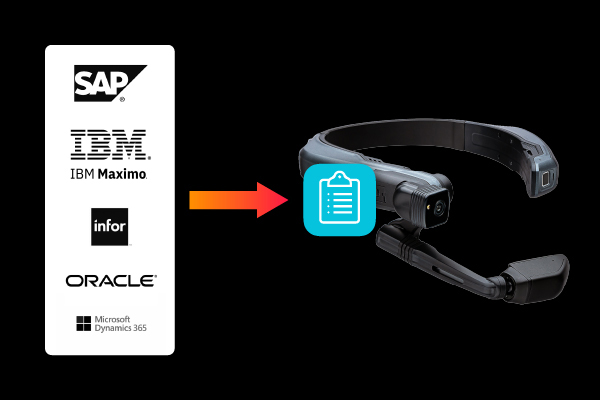 Use Template Apps to Access Existing Systems on RealWear Devices
Expand the convenience of talk-while-you-work to enterprise systems with template apps preconfigured to connect to common enterprise systems like SAP, IBM Maximo and MS Dynamics and others.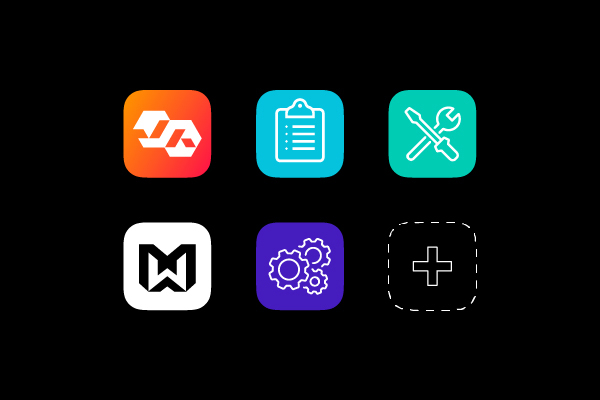 For ISVs: Use JourneyApps to
Take Your Own Apps to Market

Apps built through the JourneyApps platform can be completely white-labeled, including full custom branding. ISVs can market and distribute apps built on JourneyApps as part of their own offerings.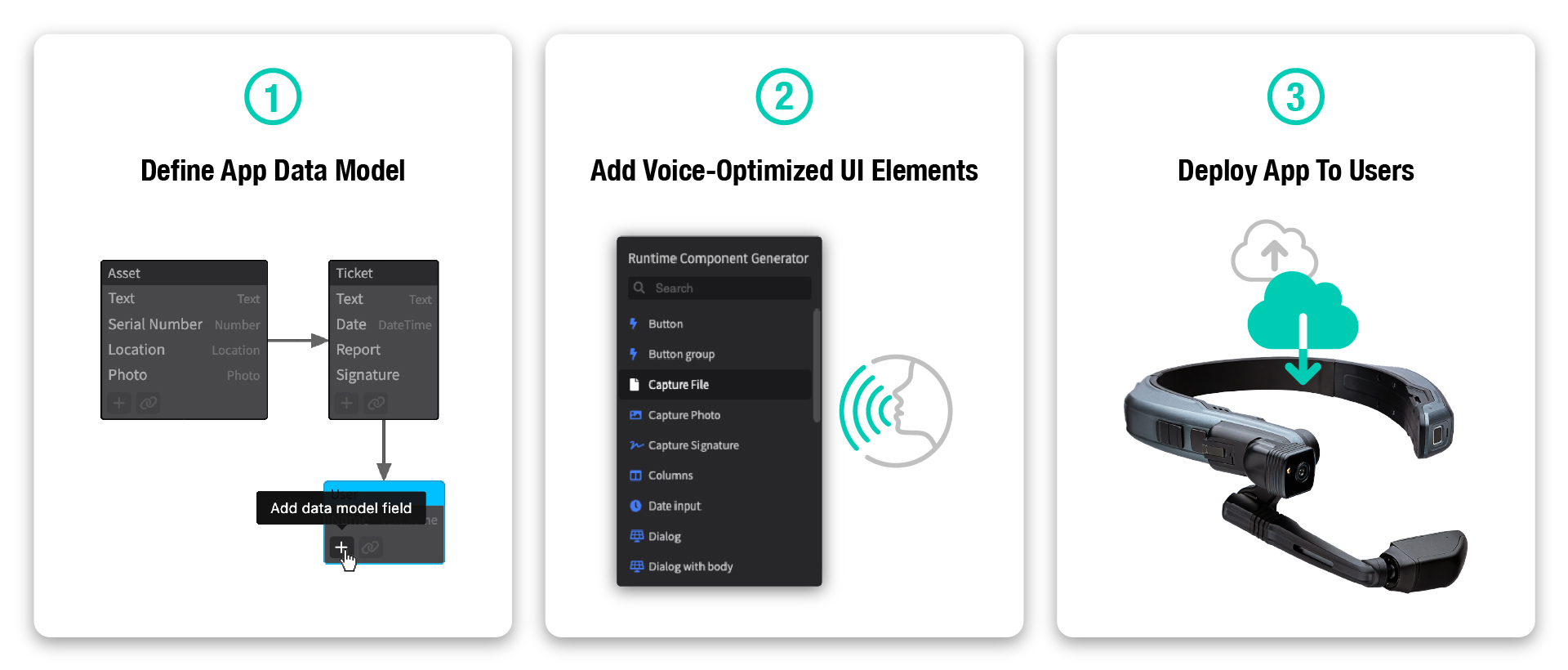 Key Features For Developers

Apps automatically work offline and sometimes connected

Deploy updates over-the-air: No need to rebuild APKs

Apps run on RealWear, iOS, Android and Windows

Turnkey full stack cloud platform including DB + APIs





© 2022 RealWear, Inc. All rights reserved