Connecting Frontline Workers for the Future of Work
The future of work is on every frontline worker's mind, especially with the developing Delta variant. Connected worker programs stand to transform how the frontline operates, given the ROI and the need to boost productivity.

The focus has shifted from 'if' to 'how fast' the industrial workforce will be ready for the future. Now is the time to adopt a connected worker solution to recognize the ROI and collaboration capabilities of the HMT-1 assisted-reality hands-free device. Minimize system downtime, reduce field errors, and maximize worker productivity and safety with the right connected worker solution.

Watch this essential conversation with RealWear and Komatsu where we discuss:
How Komatsu kept their goods and services flowing during the first lockdown using assisted reality solutions in mining and construction

Insights on how assisted reality transformed Komatsu's business operations

Best practices to train and prepare your frontline using wearable technology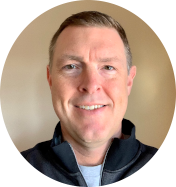 Daniel Schumacher, Director, Global IT Applications and Digital Innovation at Komatsu
Daniel Schumacher is Director, Global IT Applications and Digital Innovation for Komatsu where his role encompasses everything from global enterprise application platforms with massive scale to digital innovation programs for manufacturing, service center and field service worker enablement. His current focus for digital innovation centers around employee safety and operational efficiency enablement using AR/VR, low code platforms, and other emerging technologies for Komatsu's construction and mining equipment manufacturing and service operations. Daniel was previously a senior global IT executive supporting global enterprise applications and B2B commercial technology solutions at Fortune 500 corporations.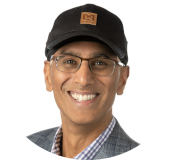 Sanjay Jhawar, Co-Founder & President at RealWear
Sanjay Jhawar is Co-founder and President at RealWear and serves on the board of directors. Known as a strategist, innovator and leader for over 25 years, Sanjay has a deep product, marketing and business development background in mobile devices including smartphones and wearables, mobile SaaS cloud services, client apps, accessories and core network infrastructure.