RealWear Connect for Oil & Gas
RealWear devices are currently transforming Oil and Gas for both onshore and offshore, as well as throughout the entire Oil and Gas value chain, from exploration, to production and beyond.
This edition of RealWear Connect will explore the industrial use of wearable tech in oil and gas. Learn how you can enhance both productivity and connectivity of frontline workers by delivering data, documents, applications and expert advice in real-time, and improve asset reliability through faster time to repair.
Discover how companies like yours have:
Enabled on-site workers to connect with an offsite expert to quickly assist in troubleshooting and repairs

Conducted effective audits from remote locations

Mitigated travel and logistical issues, as well as health and safety concerns
Together, let's unlock the power to scale your enterprise. Ready to scale?
Respond. Adapt. Scale.
Join the RealWear Connect series to learn how audit and inspection with hands-free wearable computing can positively impact critical infrastructure and business recovery.

Our Sponsor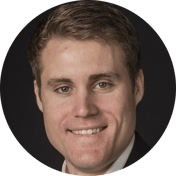 David Drehoff, Head R&D Americas, Omnivise Remote Services at Siemens Energy Digital
David started his career as a Siemens Field Service Engineer and Project Manager performing major outage repairs and upgrades to a wide range of frames and power plant equipment (Nuclear, Steam, Gas, Generator, BOP). He spent several years as a New Plant Construction Proposal Manager for Large Power Solutions. Currently leading Research and Development Activities (Americas) for the Omnivise Remote Service Team, David supports topics focused on Connected Worker and integration into Siemens Energy portfolio for Autonomous Operations.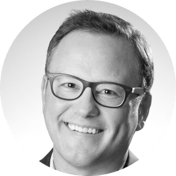 Ted Pierpont , VP of Sales, Americas at RealWear
Ted leads RealWear's go-to-market effort in the Americas, managing teams of enterprise sales executives, solution engineers, and customer development professionals. During his career, Ted has helped facilitate clients' analog to digital transformation in manufacturing, resource recovery, management consulting, and medical/biotech. Ted earned a BS in science/business from the University of Notre Dame and enjoys riding mountain bikes in the forests of Oregon.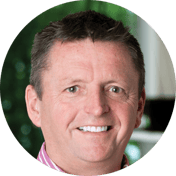 Michael Murphy, VP, Emerging Markets at Librestream Technologies 
Mike is the Vice President of Emerging Markets for Librestream Technologies Inc., and has previously held senior positions within the energy, oil & gas and maritime sectors – with more than 25 years of experience in delivering successful business outcomes in these and other industries. Originally an engineer by training, Mike also holds a PhD in Electronic Engineering and BSc in Physics. 
Time (PST)

Topic
Speaker

09:00

Welcome

Ted Pierpont, VP of Sales, Americas at

RealWear

09:05

RealWear Introduction Session

This session will introduce you to RealWear, RealWear's HMT and the RealWear team.

Ted Pierpont, VP of Sales, Americas at

RealWear

09:20

Hear how Siemens Connected Workers have improved efficiency by leveraging remote collaboration to enable power systems repair and maintenance.

David Drehoff at Siemens Energy


Michael Murphy at Librestream Technologies 

Moderator: Ted Pierpont, VP of Sales, Americas at RealWear


10:00

Our Solution Engineers will review oil & gas use cases, frequently asked questions and more!

10:45

Q&A with the RealWear team