Respond. Adapt. Scale.
Join us at RealWear's second remote event as we explore how essential companies like yours are leveraging hands-free digital technologies for business continuity at levels never seen before.
Interactive sessions will cover a range of topics, including how zero-touch wearable computing is necessary for business continuity and business recovery.
Available directly from your home office, you have the option to join as many sessions as you like. The future of remote work is voice-activated and at your fingertips.
"The technology isn't changing that rapidly.

It's our culture that's changing, and this crisis is changing us."

- Andrew Chrostowski, RealWear's CEO
Who Should Attend
Field services leaders

Logistics and Transportation operations leaders

Directors of Operations in Energy, Oil & Gas, Manufacturing, Automotive, and related industries

MRO, Supply Chain and Ops leaders and managers

Digital Transformation leaders and managers

Professional service industry leaders
Participating Customers & Partners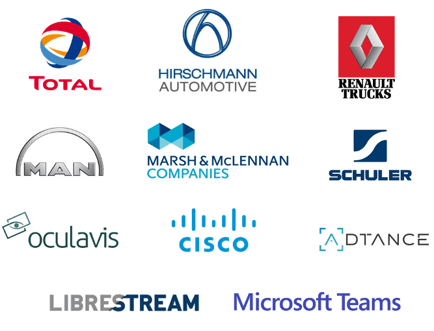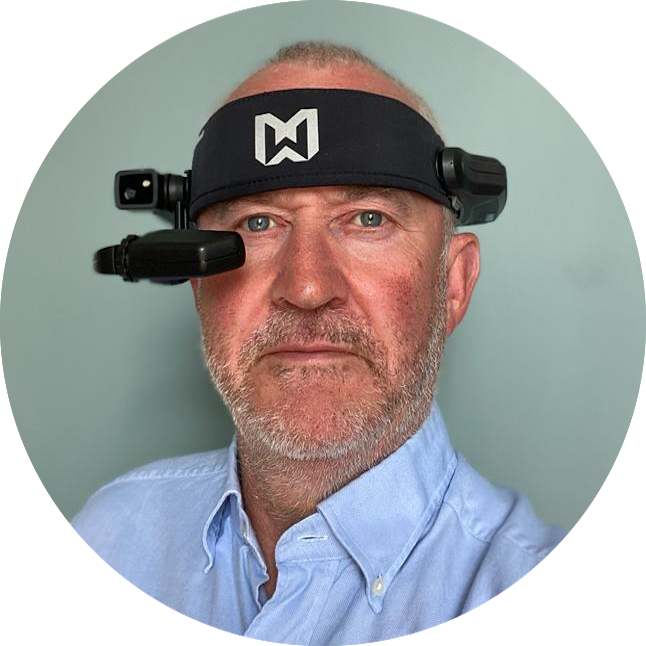 Jon
Arnold
VP Sales, EMEA
RealWear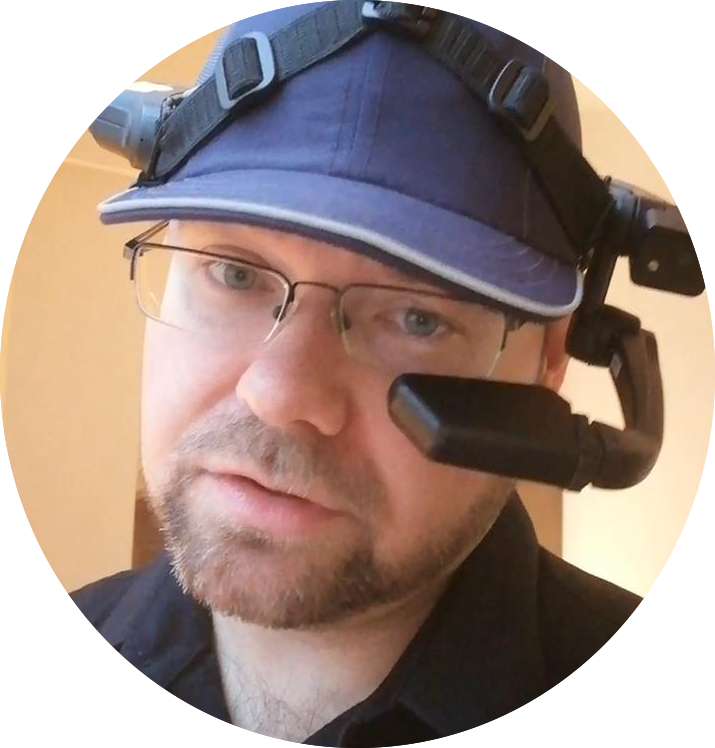 Mark
Thurgood
Solutions Engineer
RealWear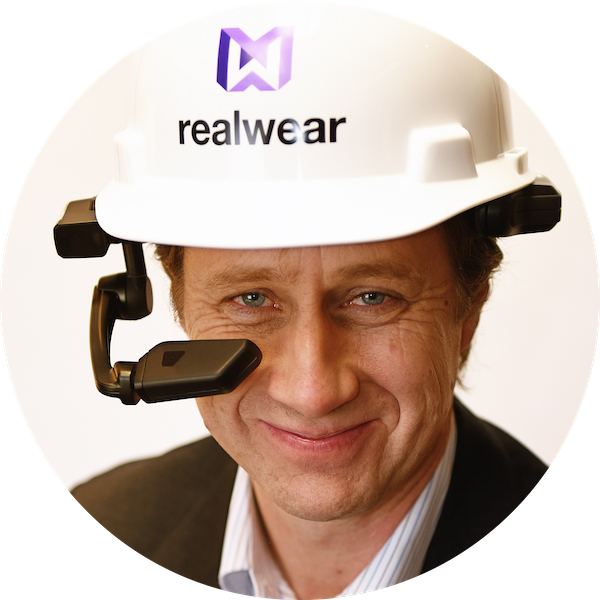 Dr. Chris
Parkinson
CTO
RealWear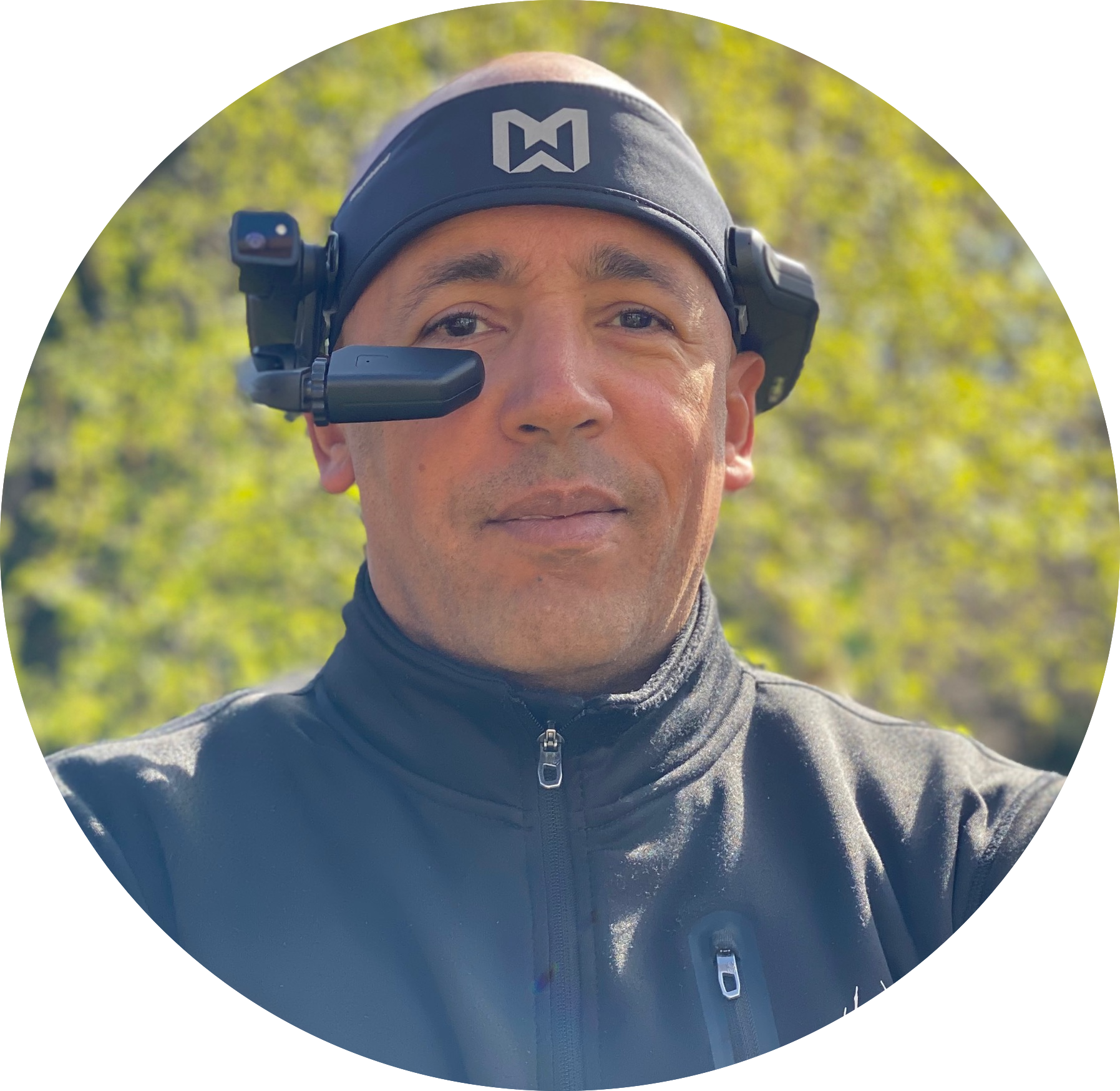 Derrick
Sawyer
Territory Manager, North
RealWear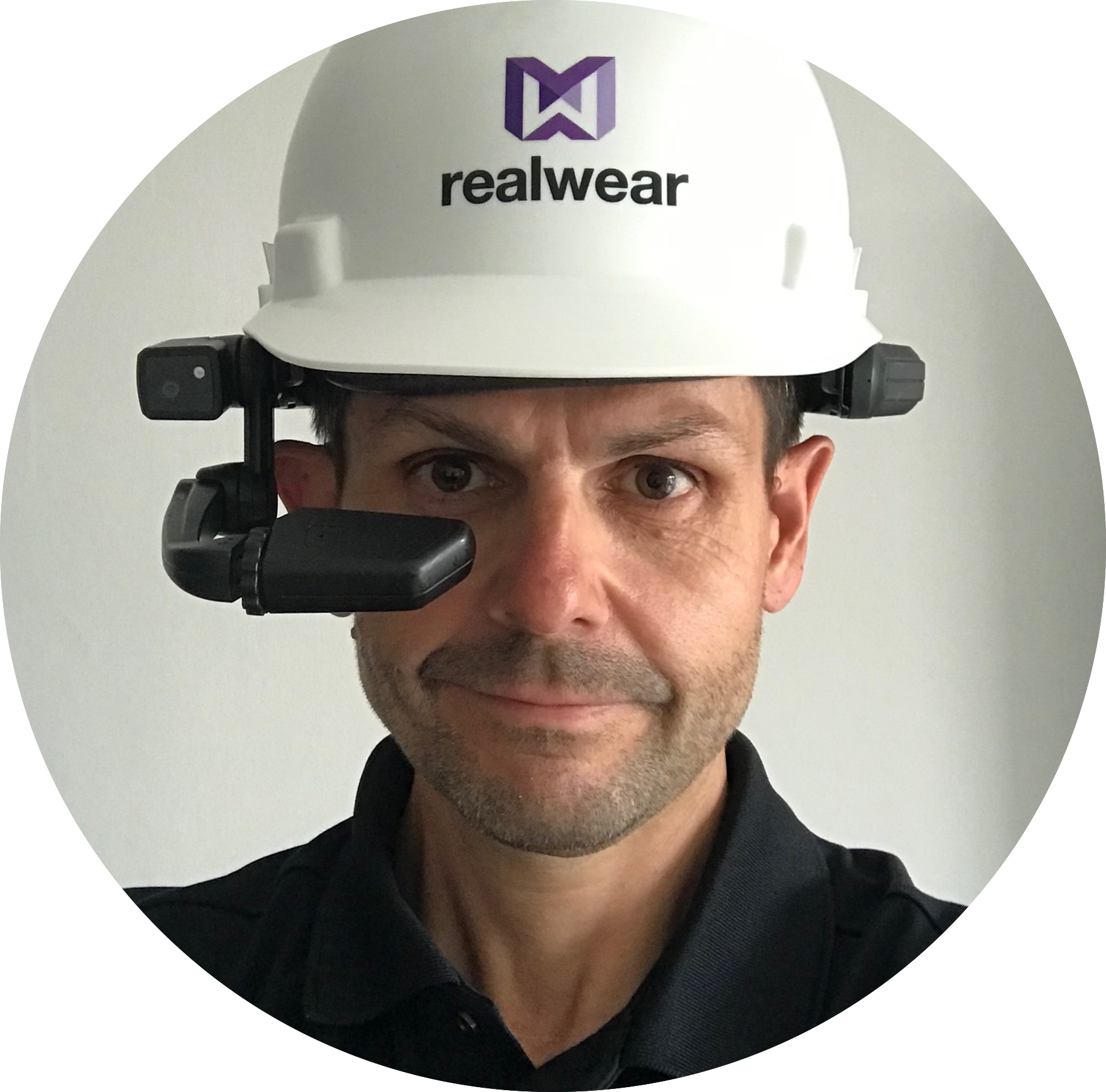 Michael
Krämer
Territory Manager, Central
RealWear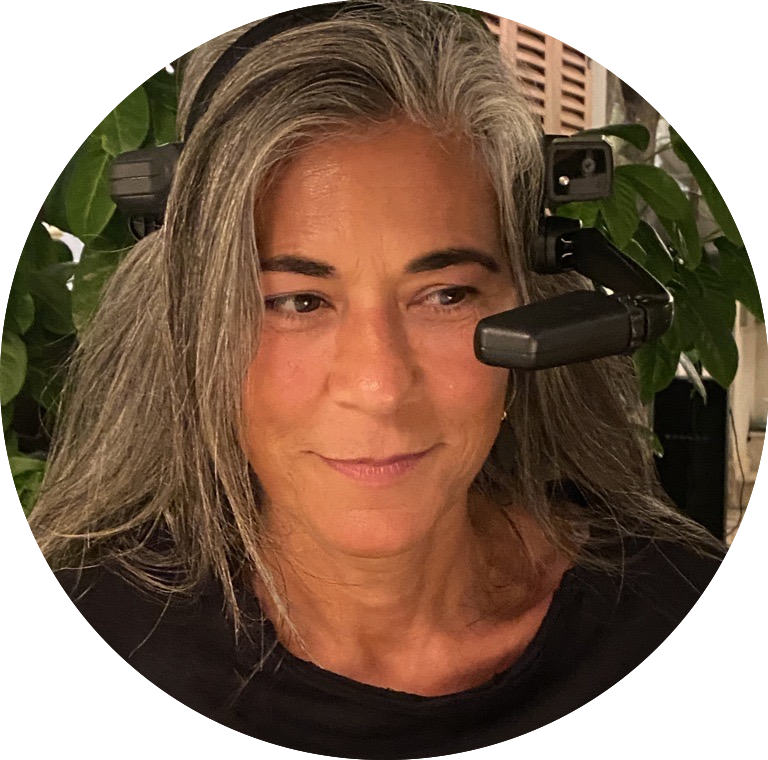 Frederique
Vautel
Territory Manager, South
RealWear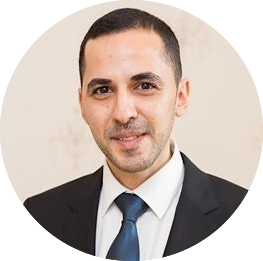 Zaid
Laftah
VP Risk Engineering
Energy & Power
Marsh & McLennan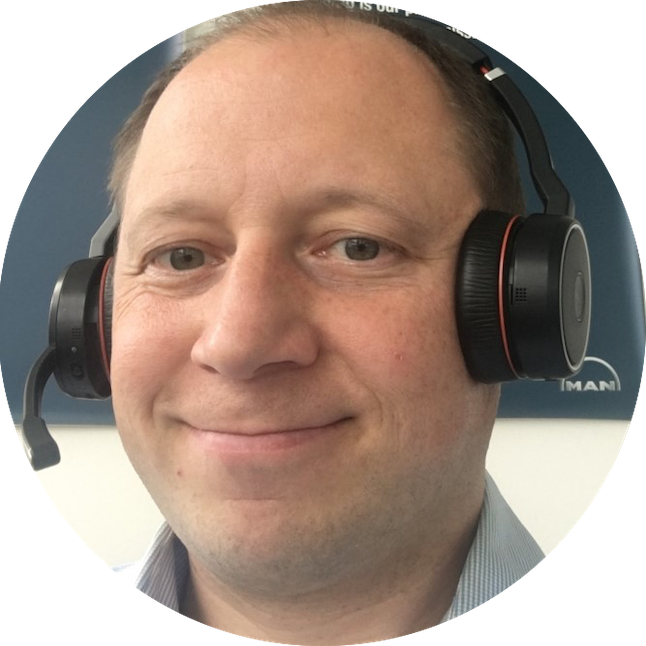 Roland
Kabitzke
Manager Learning & Development
MAN Energy Solutions SE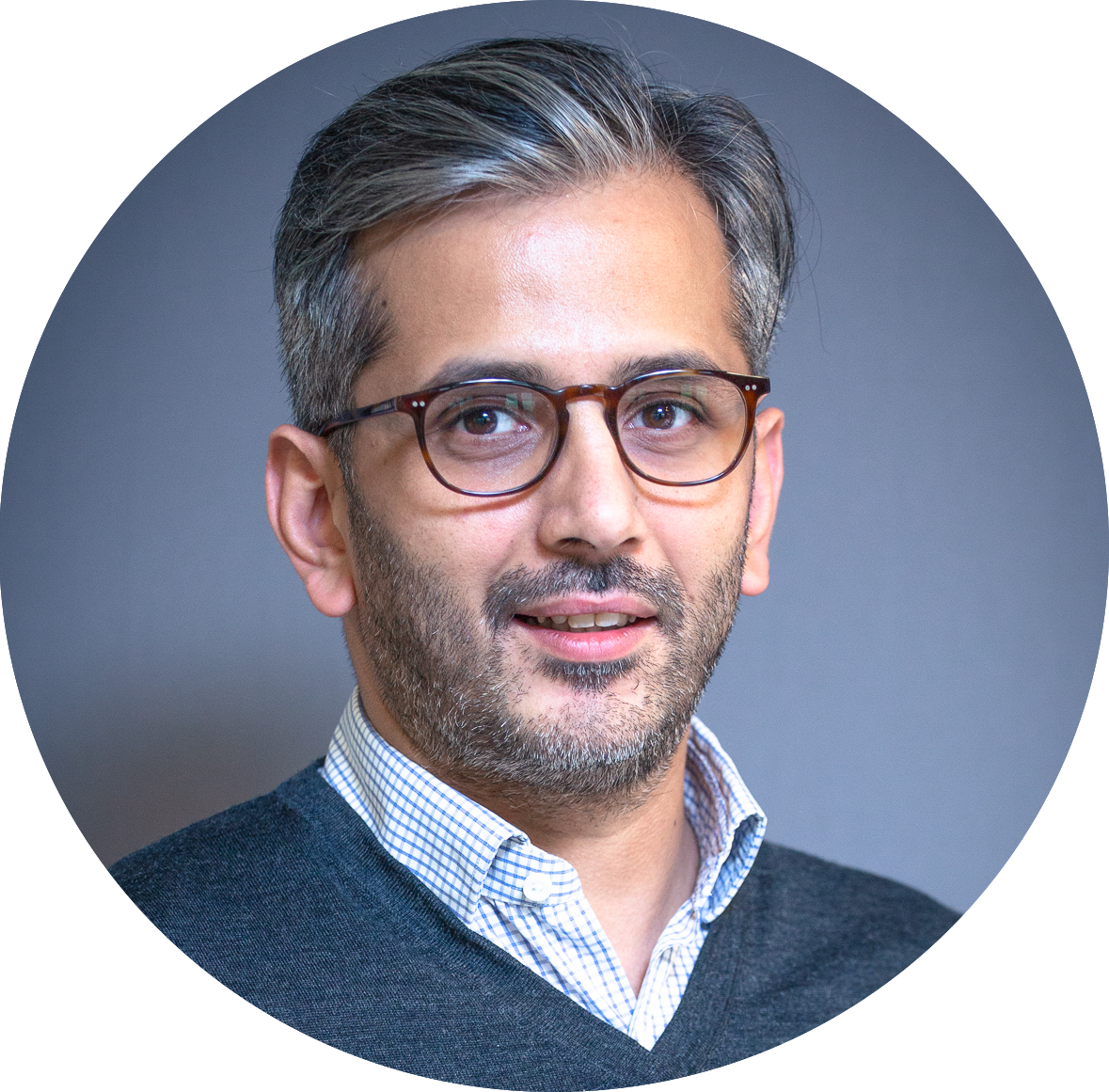 Nabil
Lamia
Sr. Process Engineer & Digital Leader
Total Refining & Chemicals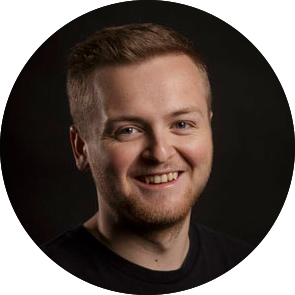 Klemens
Fliri
IT System Administrator
Hirschmann Automotive GmbH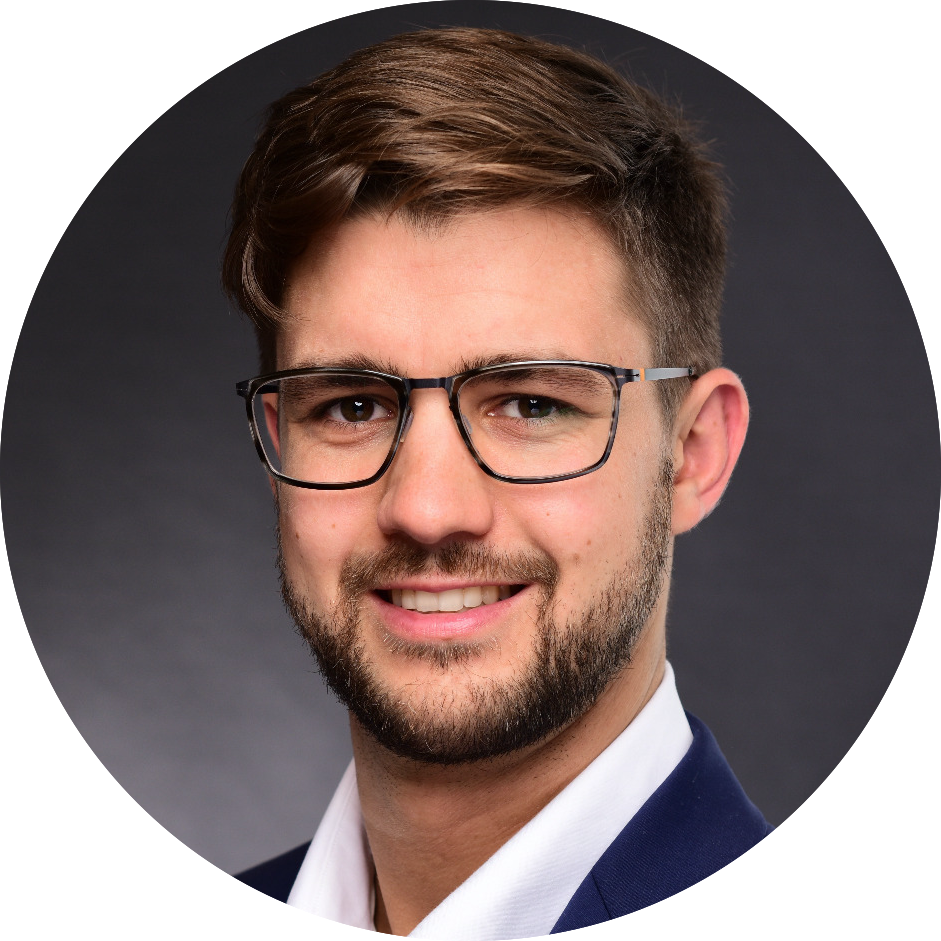 Stephan
Czwick
Product Manager
Schuler Group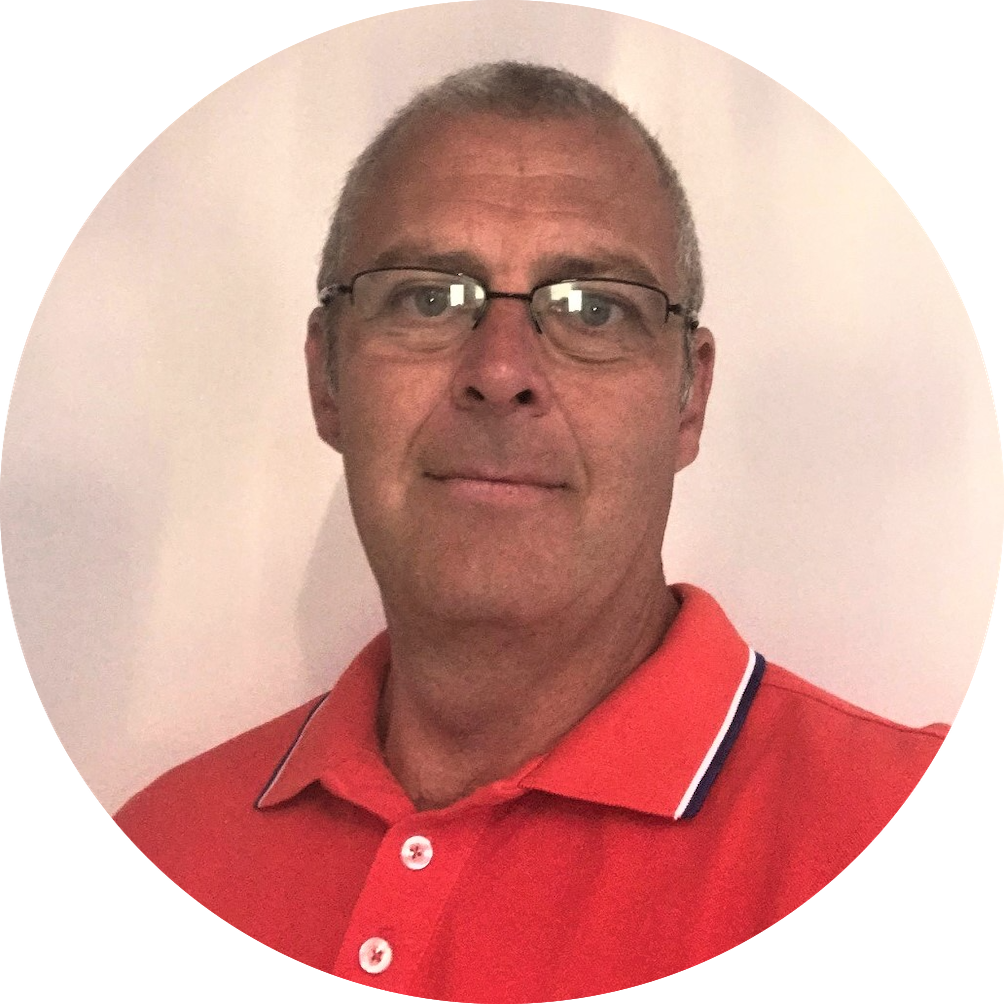 Andrew
Walker
National Technical & Warranty Manager
Renault Trucks
Remote Connect

Schedule
Hear real customer stories of how hands-free wearable solutions are being deployed at scale from digital transformation leaders, and RealWear partners.
Time (Central Europe)

Title, Description & Speaker

10:00-10:15 CET

Remote Connect Keynote

Jon Arnold, VP Sales EMEA

10:15-10:45 CET

RealWear Introduction Session

This session will introduce you to RealWear, RealWear's HMT-1 and the RealWear team.

Derrick Sawyer, Territory Manager - North

10:45-11:30 CET

COVID-19: Pushing the red button from the other side of the world!

First complete remote commissioning is a success. Join us to learn about the challenges we faced and the opportunities that arose.

Roland Kabitzke, Manager Learning & Development at MAN Energy Solutions SE

Markus Große Böckmann, Managing Director at oculavis

15 minute break

11:45-12:30 CET

Schuler Connect: Global Communication & Collaboration at Schuler

Decentralized production structures and worldwide assembly operations have made flexible tools a necessity to simplify and expand cooperation. At Schuler, our digital tool "Schuler Connect" enables our global employees to improve communication and collaboration.

Learn more about the challenges and opportunities to deploy our on-premise solution (based on ADTANCE's software) to our global team.

Stephan Czwick, Product Manager at the Schuler Group

Nils Arnold, CEO & Co-Founder at ADTANCE

12:30-13:15 CET

Risk Management During a Pandemic and Beyond

Marsh & McLennan consult Energy and Power facilities globally with Engineers advising on Risk Management practices.

During the onset of the pandemic travel restrictions, we asked ourselves how we can continue to support our clients, whilst ensuring the value which we add is maintained and in some cases enhanced. Through Marsh Digital Labs and other R&D activities which focus on Visualization technology, we have sustained deeper engagement in technology advancements within the AR marketplace. This is our journey.

Mr. Zaid Laftah, VP Risk Engineering | Energy & Power at Marsh & McLennan

15 minute break

13:30-14:15 CET

Getting Ahead of the Game with Cisco Expert on Demand

Learn how Hirschmann Automotive expanded their existing communication infrastructure to provide remote support to their global team.

Klemens Fliri, IT System Administrator at Hirschmann Automotive GmbH

Partha Kar, Global Technical Business Development Manager at Cisco

14:15-15:00 CET

Transforming Service at Renault-Trucks Using Hands-Free Remote Support

Andrew Walker, National Technical & Warranty Manager at Renault-Trucks

Michael Murphy, Vice President - Emerging Markets at Librestream

15:00-15:45 CET

Total Connected Helmet with RealWear & Microsoft Teams: A Review of Real Use Cases in the Field

Nabil Lamia, Sr. Process Engineer & Digital Leader at Total S.A

Floriane de Longvilliers, Product Marketing Manager at Microsoft

15 minute break

16:00-16:45 CET

Creating a New Market with the HMT-1 - Form vs. Function

Headset design is a complex set of choices between form-factor and overall functionality. This session touches on some of the key design and technology trade-offs, and the decisions made by RealWear for its innovative range of HMT-1/HMT-1Z1 products.

Dr. Chris Parkinson, CTO

16:45-17:15 CET

RealWear's Top 10 Customer Questions

This session will address the top 10 questions asked by real customers during pilots through to deployments, answered by RealWear solution engineers.

Mark Thurgood, Solution Engineer

Christian Effert, Solution Engineer

17:15-17:45 CET

Open Session - English

This session will allow you to ask questions about RealWear's HMT-1/HMT-1Z1 and deployment best practices in one of four languages.

Derrick Sawyer, Territory Manager - North

Mark Thurgood, Solution Engineer

Open Session - French

Frederique Vautel, Territory Manager - South

Hakim Boulazreg, Territory Manager - Middle East & Africa

Open Session - German

Michael Kraemer, Territory Manager - Central

Christian Effert, Solution Engineer

Open Session - Russian

Andrey Petrov, Territory Manager - Russia & EAEU Countries

Kate Kondratenko, Customer Development Manager
Remote Connect

Reviews
"This event is perfect for those who are interested in starting or improving their initiatives with this cutting edge technology."

- EMEA-based ISV in Field Services

"Very good balance of technical and general info supported by real customer use cases. Highlighting strengths and challenges of deploying such a new way to work was really what I was coming for and I was not disappointed."

- Digital Strategist, IBM Client Innovation Center

"Amazing opportunity to see real world applications and gather insights to improve my own project."

- Global ISV in Automotive industry