RealWear Connect for Oil & Gas


RealWear devices are currently transforming Oil and Gas for both onshore and offshore, as well as throughout the entire Oil and Gas value chain, from exploration, to production and beyond.
This edition of RealWear Connect will explore the industrial use of wearable tech in oil and gas. Learn how you can enhance both productivity and connectivity of frontline workers by delivering data, documents, applications and expert advice in real-time.
Discover how companies like yours have:
Enabled on-site workers to connect with an offsite expert to quickly assist in troubleshooting and repairs

Conducted effective audits from remote locations

Mitigated travel and logistical issues, as well as health and safety concerns

Together, let's unlock the power to scale your enterprise. Ready to scale?
Respond. Adapt. Scale.

Join the RealWear Connect series to learn how hands-free wearable computing can positively impact critical infrastructure and business recovery in the Oil and Gas industry.

Our Sponsors


Speakers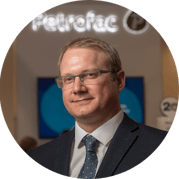 Steve Johnson, Vice President Digital of Petrofac Engineering and Production Services at Petrofac
Steve has more than 20 years' experience in the energy sector, working in a number of senior roles focused on ensuring operational readiness, optimisation of performance, reliability and integrity management. In his current position, Steve is focused on enabling the enhancement of Petrofac's operations and services through the adoption of technology and its integration into the heart of Petrofac's service delivery. Steve has been integral to the creation of Petrofac's digitalisation strategy globally, and in the inception of its state-of-the-art Innovation Zone in Aberdeen, which launched in 2018.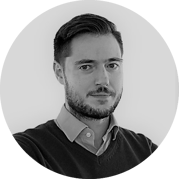 Javier Arce, Strategic Alliances and Innovation at Cepsa
Enjoying his professional career for more than 12 years, mainly in the Aeronautics, Energy, Industry and Oil & Gas sectors, Javier has a wide experience in project management and more than a half of his career linked to Contracts and Procurement roles. His journey at Cepsa began six years ago as Rotating Equipments Category Manager for engineering and investment projects. From 2018, he has been part of the Strategic Alliances and Innovation department within Cepsa´s Technology, Projects & Services Division, coordinating agreements with strategic partners and suppliers, as well as the projects and initiatives that arise from such agreements. He is currently acting also as Product Owner and coordinator of Cepsa´s Remote Expertise project.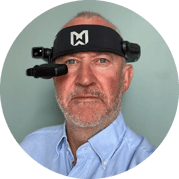 Jon Arnold
VP Sales, EMEA
RealWear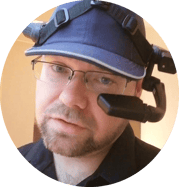 Mark Thurgood
Solution Engineer
RealWear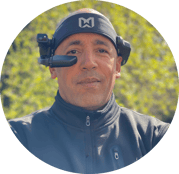 Derrick Sawyer
Territory Manager, North
RealWear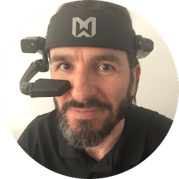 Christian Effert
Solution Engineer
RealWear
Time (CET)
Topic
Speaker

10:00

Welcome

Jon Arnold, VP EMEA at

RealWear

10:05

RealWear Introduction Session

This session will introduce you to RealWear, RealWear's HMT and the RealWear team.

Derrick Sawyer, Territory Manager at

RealWear

10:20

Hear how Petrofac's Connected Workers have improved efficiency by digitalising the way they plan, execute and report.

Steve Johnson at

Petrofac

Moderator:

Jon Arnold, VP EMEA at

RealWear

10:50

10:55

Learn how CEPSA is remotely auditing losses occurring at petrochemical plants, minimizing both downtime and travel requirements.

Javier Arce at CEPSA

Moderator: Jon Arnold, VP EMEA at RealWear

11:25

Our Solution Engineers will review oil & gas use cases, frequently asked questions and more!

Mark Thurgood and Christian Effert, Solution Engineers at RealWear

11:50

Q&A with the RealWear team



See RealWear Connect Come to Life
Hear from Experts and Leaders

"This event is perfect for those who are interested in starting or improving their initiatives with this cutting edge technology."

- EMEA-based ISV in Field Services

"Very good balance of technical and general info supported by real customer use cases. Highlighting strengths and challenges of deploying such a new way to work was really what I was coming for and I was not disappointed."

- Digital Strategist, IBM Client Innovation Center

"Amazing opportunity to see real world applications and gather insights to improve my own project."

- Global ISV in Automotive industry